Collection:

Beacon Primary School
The offers are valid for students and teachers of Beacon Primary School only. The purchase period for Asus Chromebook and Lenovo ThinkPad from 16 January to 16 February 2023. Pictures are for illustration purposes only.
Prices indicated are inclusive of 8% GST, and are valid until 31 December 2023. Prices indicated are for payment via Bank Transfer and PayNow. Payment via Credit Card is available through our secure payment gateway with an additional charge of 2.7%.
A collection point will be set up at Beacon Primary School between 13 March to 17 March 2023 for distribution of devices. Please bring along the invoice or receipt upon collection. The actual date will be advised once its confirmed.

For any enquiry, please email SSOE@jktech.com.sg or call us at (65) 6841 6868.
Asus 11" Chromebook Convertible C214MA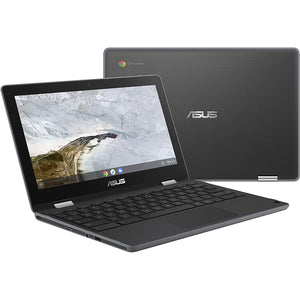 Lenovo ThinkPad T14 GEN 2